Sarah Jakes Roberts brought her #NightInTheWild tour to Chicago
Chiiiiillllleeee! Last night I had the unforgettable experience of joining at least 4,000 other women at Salem Baptist Church's "House of Hope" arena for Sarah Jakes Roberts' "Night in the Wild" tour! I had been looking forward to this event since the top of the new year when tickets went on sale! Y'all know me. I wanted to be in the VIP section with ALL MY HEART, but it was not meant to be. When the tickets went on sale, it just so happened that I didn't have "VIP ticket" money that day! LOL! You know how it is when you don't have money & you see EVERY dope sale and purchasing opportunity there is, but as SOOON as you get paid, everything is either regular price again, or no longer in stock?? Yeah. This was sort of like that. I got paid 2 days later, went back on the website to score my ticket....and those VIP tickets were GONE like a fart in the wind! SMH! There were Premium tickets (main floor) left but those were moving swiftly as well! I quickly scooped one up. I didn't want to risk missing out on this seating option as well in the time it would've taken me to round up a posse of girlfriends who wanted to come (and also just happened to have their ticket monies handy right then)!
So, after weeks of anticipation and trying to find a cute outfit, the big event was finally here! I originally planned to wear a black lace top with blue jeans and boots, but later changed my mind and opted for this BOLD red peplum jacket and jeans outfit from Ashley Stewart:
I left my house in plenty of time to grab a bite to eat, find, a parking space, take some pics by the banner, and get seated all before 6:15pm (the doors opened at 6:00pm). I may have arrived alone, but I definitely didn't feel alone! The vibe was love, light, and true sisterhood from start to finish! I saw several friends there, including my girl, and Branding Strategist extraordinaire, Aaja Corinne Magee!
I introduced myself to the people around me and settled in for a great time, & I was NOT disappointed! After some warm-up music and crowd participation activities (including the introduction of beach balls into the crowd, which some people spiked a little TOO hard), Sarah Jakes came out to kick things off. Then we worshipped (the worship team was AWESOME by the way!), and did a few girl chat exercises. After that segment wrapped, my nerdy behind had already took out my notebook and headed my paper because I was SO ready for the Word! LOL!! But I would have to wait a bit longer. Sarah honored Jamilah Trimuel, CEO of Ladies of Virtue, a non-for-profit organization in Chicago whose mission is "to instill purpose, passion, and perseverance, in girls ages 9-18, preparing them for college, a career, and to become change agents in their communities". This sounds like an organization after my own heart, and DEFINITELY someone that Virtue Chic should partner up with in the future!
We took up an offering to help support Ladies of Virtue and then the worship team came back out. By then, I was SO. FREAKING. THIRSTY! I decided to exit after giving my offering in hopes of getting a drink from the concession stand and getting back to my seat before Sarah came back out. Y'ALL. The line for the drinks tried EVERY ounce of Jesus that I had!!! The lobby was so chaotic and packed. It was ridiculous! They did a good job of splitting the lines up between "food and drink" and "Drinks Only", but both lines were moving at a snail's pace. I waited in line for 45 minutes for a $3.00 12oz cup of flavored iced tea....that I NEVER GOT!!!! That's right. After all of that time waiting in line, I got almost to the front of the line (there were just 12 more people in front of me), and then saw the Sanctuary light go dim and Sarah's intro music start playing. I would now have to find my way back to my seat in the dark, but I'd waited all of this time, so what's a few minutes more, right?? Then, it happened. This lady (a volunteer) thought it would be cute to usher all of the people from the END of the drinks line to other end of the FRONT of the drinks counter!
I have NO IDEA what her logic behind her decision was. All I know is that at that point I had an important decision to make: 1) Wait an ADDITIONAL 20 to 30 minutes for a drink, or 2) Take this "L", swallow my spit, and carry my behind back into the Sanctuary and get the Word that I'd paid and pressed my way out to receive! And as much as I hate wasted time, the Word was more important, so I angrily "Beyonce stomp-walked" my way out of that foolish line and found my way back to my seat.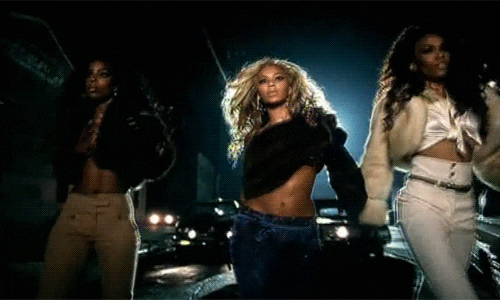 Something TOLD me to stash a few snacks and a small bottle of water in the bottom of my Karl Lagerfield (RIP) tote before I left the house! But I didn't...
*sigh*
Meanwhile back at the ranch...
The Word that was going forth QUICKLY helped me forget all of the angry feelings I had while in that concession line! I took 3 pages of sermon notes, but I am NOT going to type them all out here because a) that's too time consuming , & b) Sarah still has 5 cities left on her tour (Memphis, Atlanta, Charlotte, Houston, and Dallas), and I don't wanna spoil it for anyone who is looking forward to hearing this powerful message in the coming days! Here are the "cliff notes":
-Scripture: Revelation 12: 1-13 - This is SUCH a powerful chapter!! This chapter/story of The Woman and the Dragon is the foundation for the Night in the Wild Tour and the Woman Evolve Conference, so be sure to read it in it's entirety before attending the event and then listen as Sarah breaks that thing down as only she can! *I am hoping this sermon is on YouTube soon for those who cannot attend.
-God has designed our bodies to regenerate/heal themselves after an injury. However, our Spirits don't automatically regenerate once we've been hurt. It's up to us to do the inner work.
-Regenerate = To get back to your original, God-given form.
- "Our destiny depends on us getting back into shape". -SJR
-Sarah spoke about how the Dragon relentlessly pursued the Woman who gave birth (even though her seed had already been caught up to Heaven). She didn't have "seed" anymore, so why was this dragon still after her??? Because she was/is.... SOIL!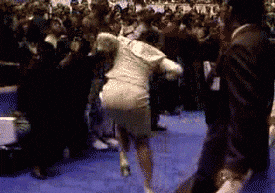 LISTEN!!!! This sent me! A lot of times Satan believes in us more than we believe in ourselves! We walk around completely unaware of our potential half the time, but the devil KNOWS full well that we have the power to "bruise his heel" and he works overtime to: 1) Keep us ignorant of our power or 2) When that doesn't work, employ EVERY tactic he can in order to devour our "seed" (businesses, plans, gifts, talents, etc) before it has a chance to bloom! One of those tactics is also to try and pollute our "soil" so that we become so bitter/broken/hurt that we can't produce anymore (or when we DO, our seed is corrupted)!
There was SO much more, but yeah. Thank you Sarah Jakes Roberts!!! Thank you Bishop Thomas Dexter Jakes and First Lady Serita Ann Jakes for coming together to produce a Sarah Jakes Roberts! CHHHHIIIIIILLLLEEEE...... #IGotMyWings
All in all, it was a DOPE night!! I have been re-living it over and over today (and trying not to be jealous of all of the "VIP" ticket holders who have been posting their pictures with Sarah). And to finish off the night, God sent a BEAUTIFUL sister (I WISH I could remember her name!) across my path to give me an EXTREMELY accurate prophetic word and encourage me regarding the call on my life and how God will use my gifts to bless others! I was so grateful and caught off guard by the moment. It wasn't a long conversation at all. It was short, sweet and to the point. Just a quick confirmation from God that I'm on the right path, so "KEEP GOING"!
And after that, I purchased this cool mug, and headed home.
#NikeyaYoung #VirtueChic #AshleyStewart #FindingAshleyStewart2019 #WomanEvolve #NightInTheWild #NightInTheWildTour #SarahJakesRoberts #ChristianMillennialWomen #ChristianLifeCoach